Shoji Screens Ireland joins IJA as a Corporate member
Ireland Japan Association is delighted to welcome Irish interior and design company Shoji Screens Ireland (t/a WoolinWood) on board as a Corporate member and is looking forward to a long lasting and successful cooperation.
Shoji Screens Ireland produce handmade Asian style shoji screens and insulated sliding wooden shutters.
The idea for Shoji Ireland came into being about 25 years ago. Company's designer Jim Kennedy, lived, worked and travelled in Japan from 1990 to 1995.  While there, he came to appreciate the beauty of the country and the culture, and to understand the deep idea of how life and nature can blend to create something beautiful.  Shoji screens reflect this idea; combining light, beauty and functionality while creating a calm ambiance.
'Here in Ireland, a country of travellers who draw inspiration from the world over, we are now making shoji screens for windows and doors to enhance the beauty of our interiors and show how light, nature and privacy can come together to increase comfort and relaxation in the home,' says Aisling Pierce, WoolinWood Sales Manager.
'Our designer, who spent a significant period in Japan, along with skilled craftsmen based in Counties Tipperary and Carlow, custom-make our products to the exact requirements of the customer, after a comprehensive consultation and home measurement service for our sliding screens and shutters.  Our free-standing shoji can also be customised (height x width) to fit your home and individual colour requirements can be accommodated. Insulated WoolinWood shutters and doors are a patented product which Jim invented specifically for the draughty Irish context when building his own home here on his return from Japan' explains Aisling.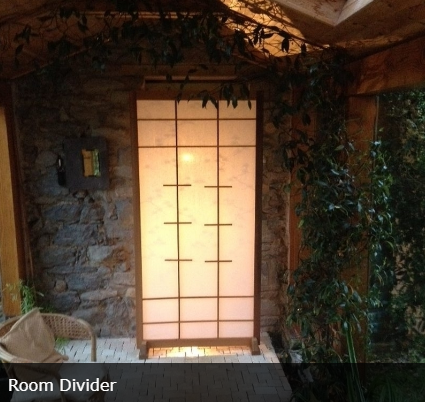 More about Shoji Screens Ireland: http://woolinwood.ie/
https://ija.ie/wp-content/uploads/Shoji-Screen-Ireland-Logo-01.jpg
361
538
ija
https://ija.ie/wp-content/uploads/2015/07/IJA_logo_RGB_low_res_WEB.gif
ija
2017-11-27 13:12:18
2017-11-27 13:46:06
Shoji Screens Ireland joins IJA as a Corporate member